Kishimoto Industry's Full Flat Machining technology, which allows us to stably process plastic sheet thicknesses to within ±30μ, enables us to machine plastic to the same level of dimensional accuracy as metal.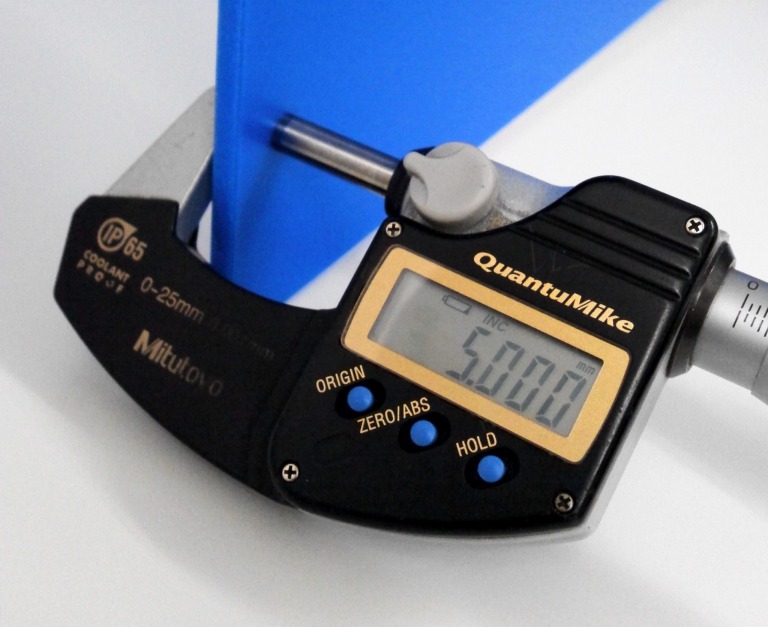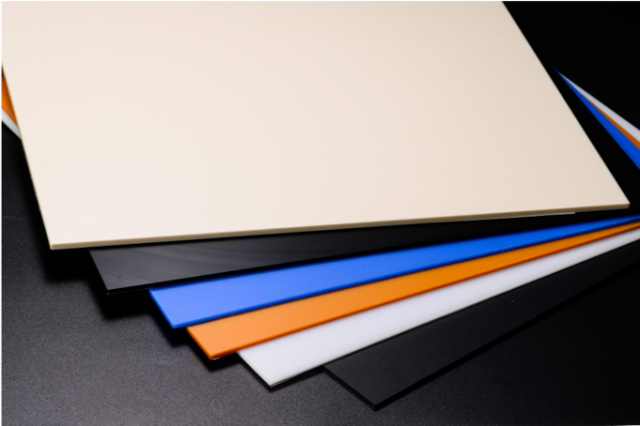 Precision Plastic Machining Technology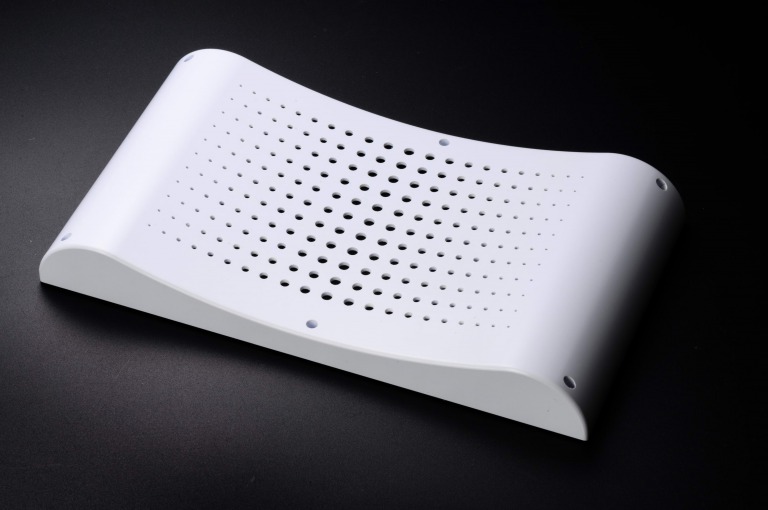 We machine plastic parts by cutting. We excel at machining single items to a wide variety of products in small lots that require an especially high level of accuracy, in areas such as automotive, medical, measuring instruments and semiconductors. Dimensional accuracy of ±0.03 is our standard. We have a lot of experience in the machining of high-performance materials such as super engineering plastics and plastic composites.
We accept many machining requests that have been rejected by other companies in the past, such as precision projects that could not be done by other companies due to dimensional tolerances and mismatches, and projects with difficult configurations.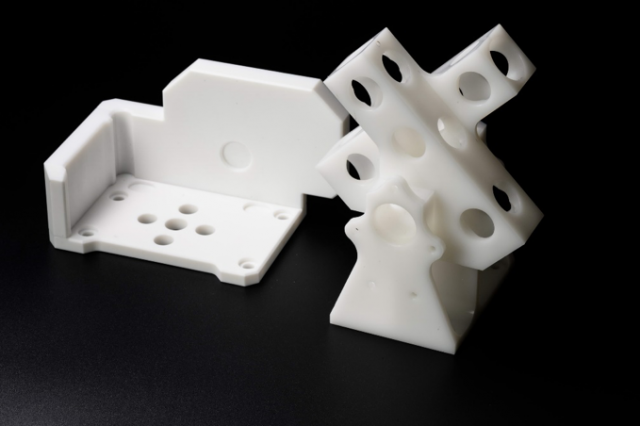 Visualization Machining Technology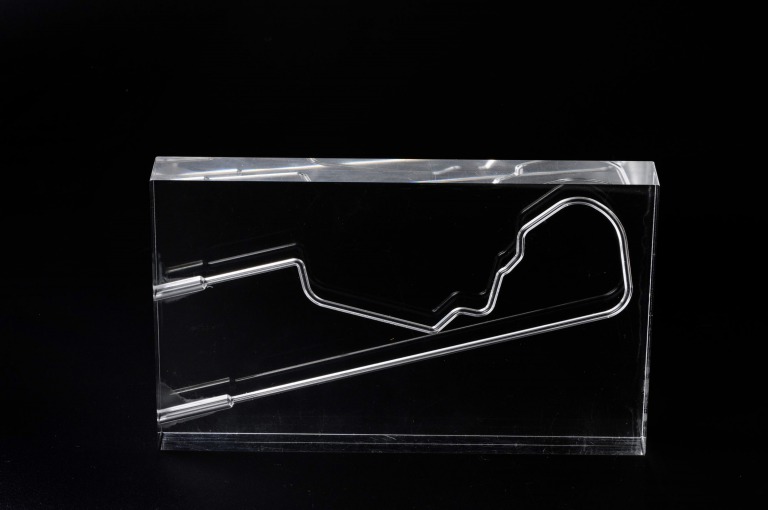 Acrylic visualization is one of our strongest technologies. Visualization machining is a technology that responds to the demands for visualization of internal flow and movement, such as fluid confirmation, and observation of the inside of machines and equipment with a camera. We have the technology to machine the inside of the hole with high transparency and to reproduce the fit with metal parts. Reproduces both the transparency of visible contents and the dimensional accuracy of being usable as mechanical parts. Since there is no grinding, the fit and dimensional accuracy are reliable. Available in single to medium lots for internal observation.
We have a wealth of experience in fluid observation and internal visualization, especially at the request of research and development organizations and equipment manufacturers. Available in single to medium lots for internal observation.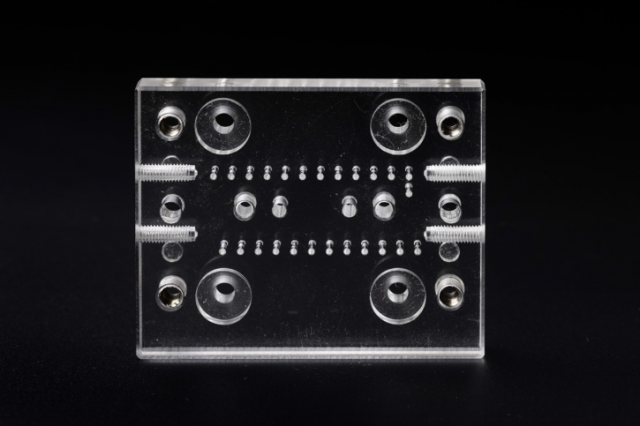 Precision Plastic Plate Machining(Full Flat Machining)
We provide high-precision plastic plates on demand and in the size and quantity required. This contributes to improved machining and assembly accuracy, reduced man-hours, and reduced waste emissions.
Advantages of Full Flat Machining
High accuracy (thickness tolerance can be specified)
Full Flat Machining allows for uniform thicknesses in a wide range of areas, and thickness tolerances can be freely specified.
High surface accuracy and clean cut finish
Transparent materials such as acrylics are also finished in a clean cut manner without compromising transparency.
Reduced machining time/improved productivity
The number of man-hours for primary machining is greatly reduced.
Reducing emissions and eco-friendly procurement
The amount of waste such as chips and scraps can also be reduced.
Material conversion is possible
High precision makes it possible to switch materials from metal.You can expect lighter, rust-free and higher precision machining than ever before.
Usage Examples and Applied Fields
Soldering tank flow/reflow palette
Trays and pallets for substrate transfer
Checkerboards, pinboards
IC-related parts, various precision machine work
Jig production and fine machining
Semiconductor, aircraft and automotive parts
Pallets, trays, and other parts for various production lines
Components for measuring instruments
Research and development of new materials
Test specimen production
Other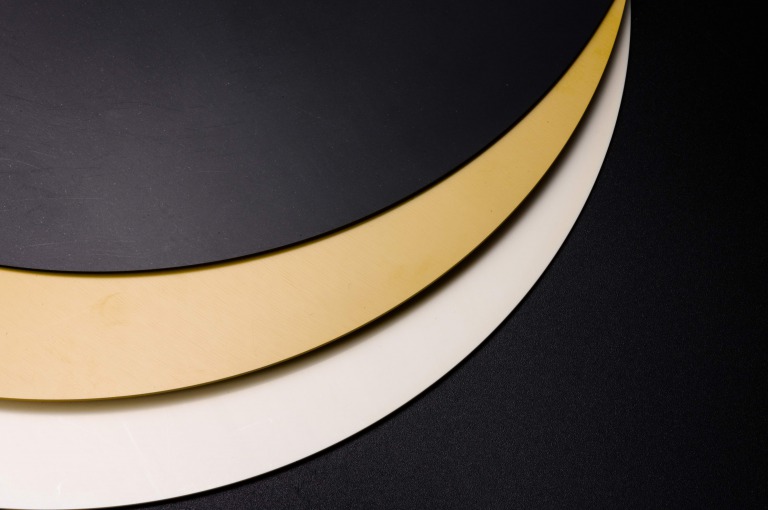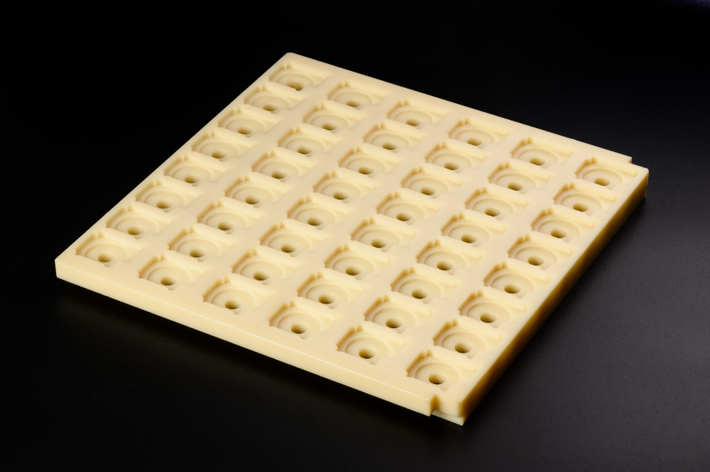 Design and Manufacturing of Various Jigs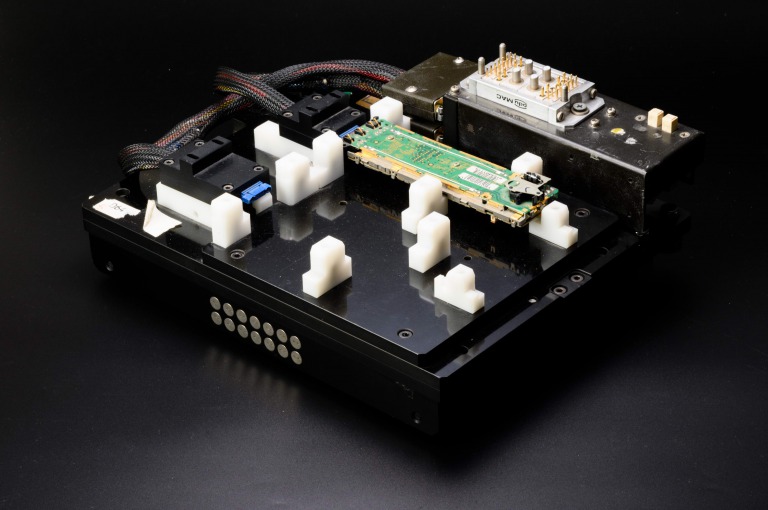 We design and assemble equipment and jigs required in the production and R&D processes, with a focus on substrate inspection and assembly jigs. We offer products that are easy to work with, mainly made of plastic, after consulting with customers on purpose of manufacturing and usage. We can manufacture and support from one to several hundred units in any field.
Production examples
Tube cutting jig
Jig for parts assembly
Positioning jig for additional work to be done on the molded products
Continuity testing jig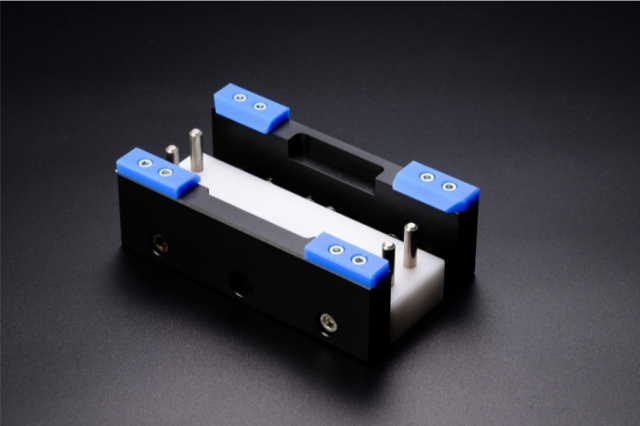 Prototyping and R&D support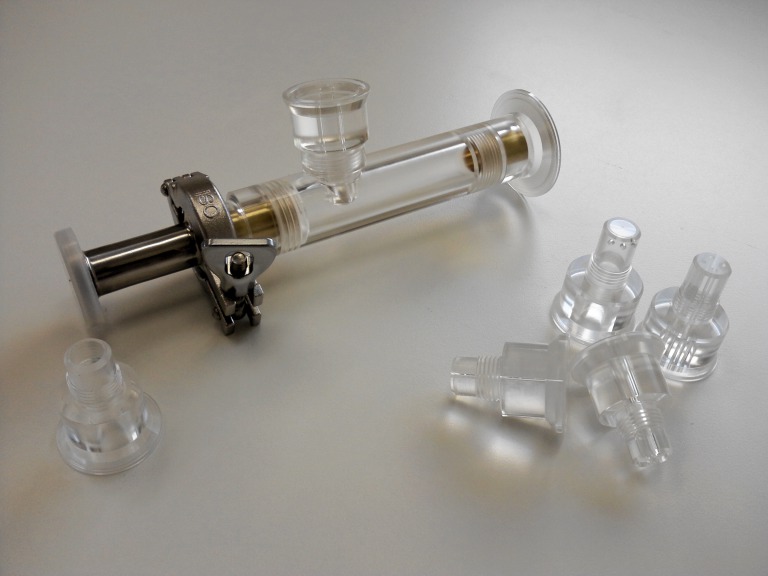 We support the development of prototypes and test specimens required at the research and development stage, and provide advice on materials, shapes, and mechanisms.
Providing Solutions
As a specialist in plastic machining, we provide accurate advice on questions about shapes, materials, machining methods, etc., and support the manufacturing of prototypes and R&D products for mass production. We respond to a variety of requests for parts to be attached to existing equipment and jigs to fix experimental objects in research and development sites.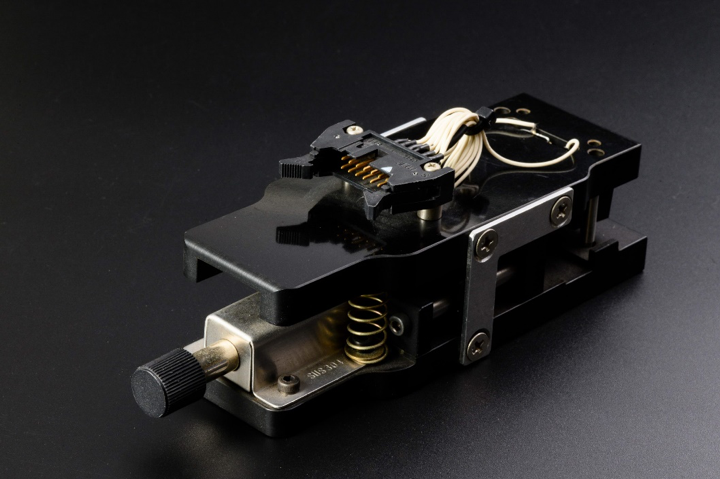 Assembly and Parts Procurement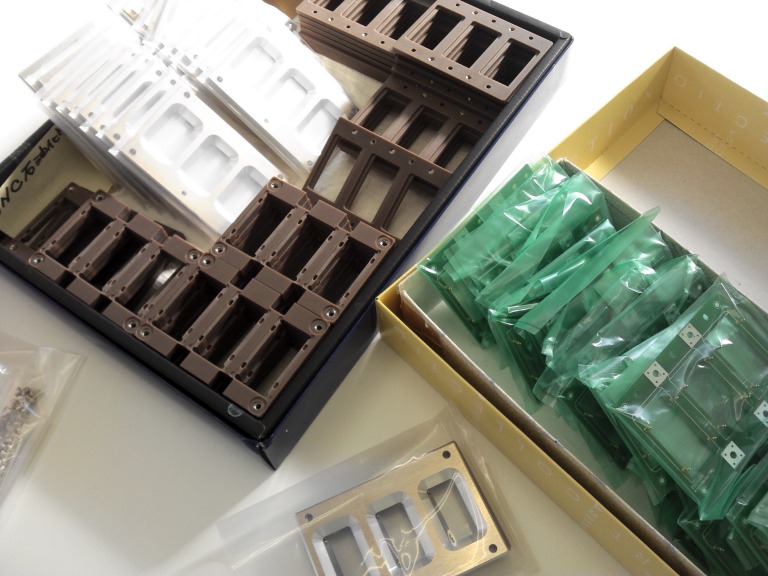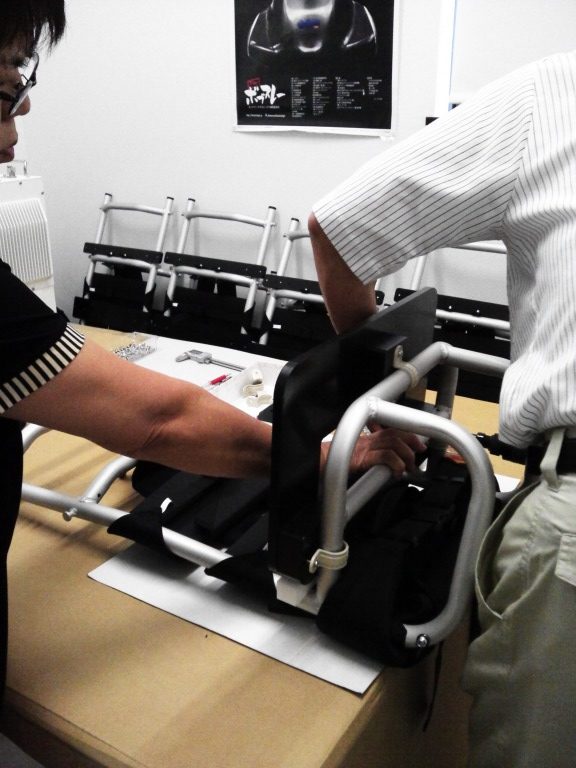 In addition to parts machining, we can also provide assembly and parts procurement services upon request.
Example Services
When you want the supplied purchased parts to be incorporated into the machined parts for delivery.
When you want additional machining on commercial aluminum parts.
When you want to plate the metal parts on hand.
Examples of Items We Can Procure
Metal machined parts
Sheet metal and welding
Rubber and sponge parts
Ceramic parts
Procurement of machine element parts
Silk and inkjet printing
Coating
Various plating
Electronic board design
Wiring, etc.